Organic Ceremonial Herbal Blends
Each with unique flavor and effects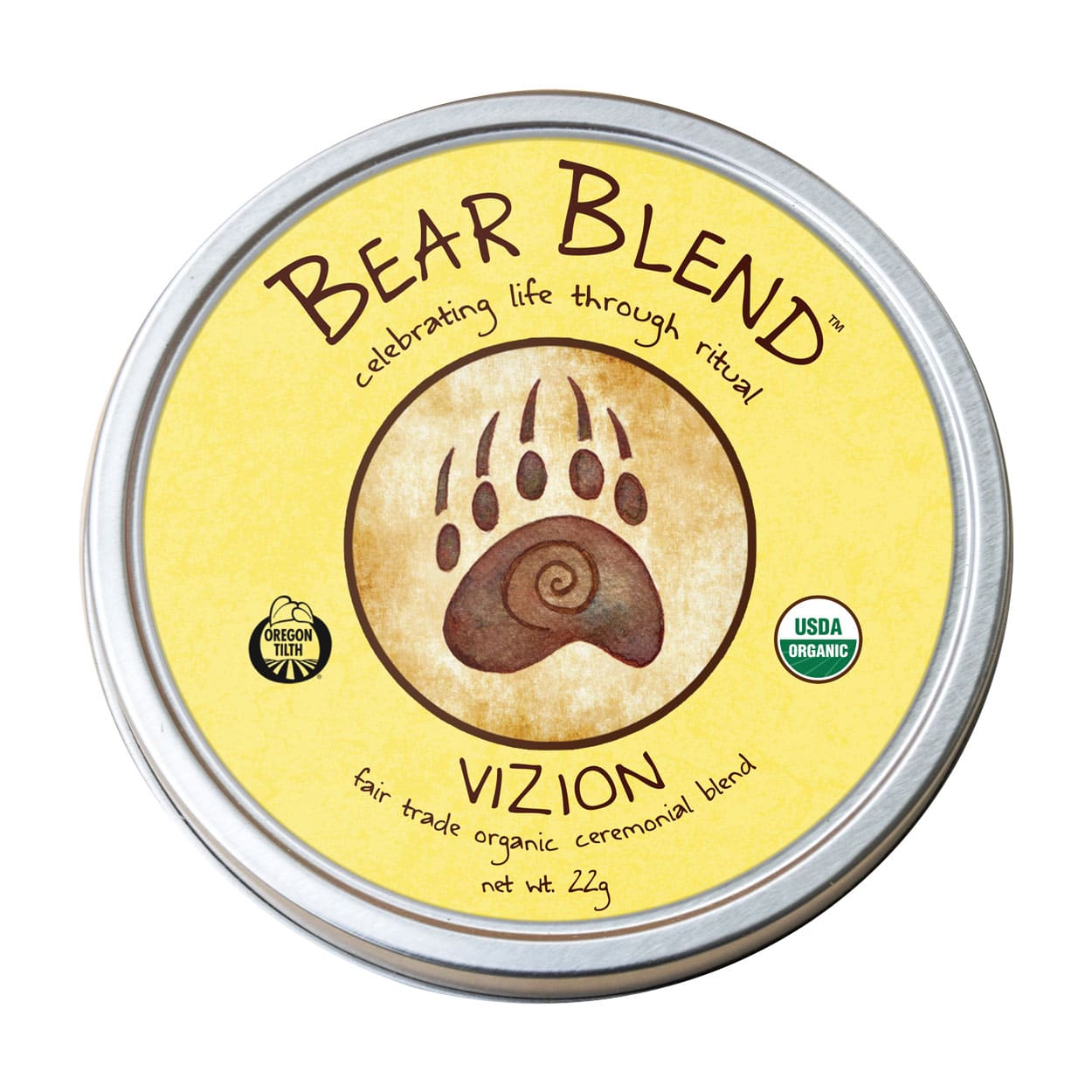 Energizing and activating, Vizion brings awareness and clarity with a medium effect.
Active Herbs: Mate, Ginkgo Biloba, Gotu Kola, Skullcap
Kin Nik Nik is an expansive and uplifting blend with lavender undertones. It is peaceful and cerebral with a medium effect.
Active Herbs: Damiana, Uva Ursi, Motherwort, Passion Flower
The Original Bear Blend is our most floral and aromatic blend. It is relaxing and soothing with a mild effect.
Active Herbs: Mugwort, Rose Petals, Damiana, Catnip, Lobelia, Vanilla Bean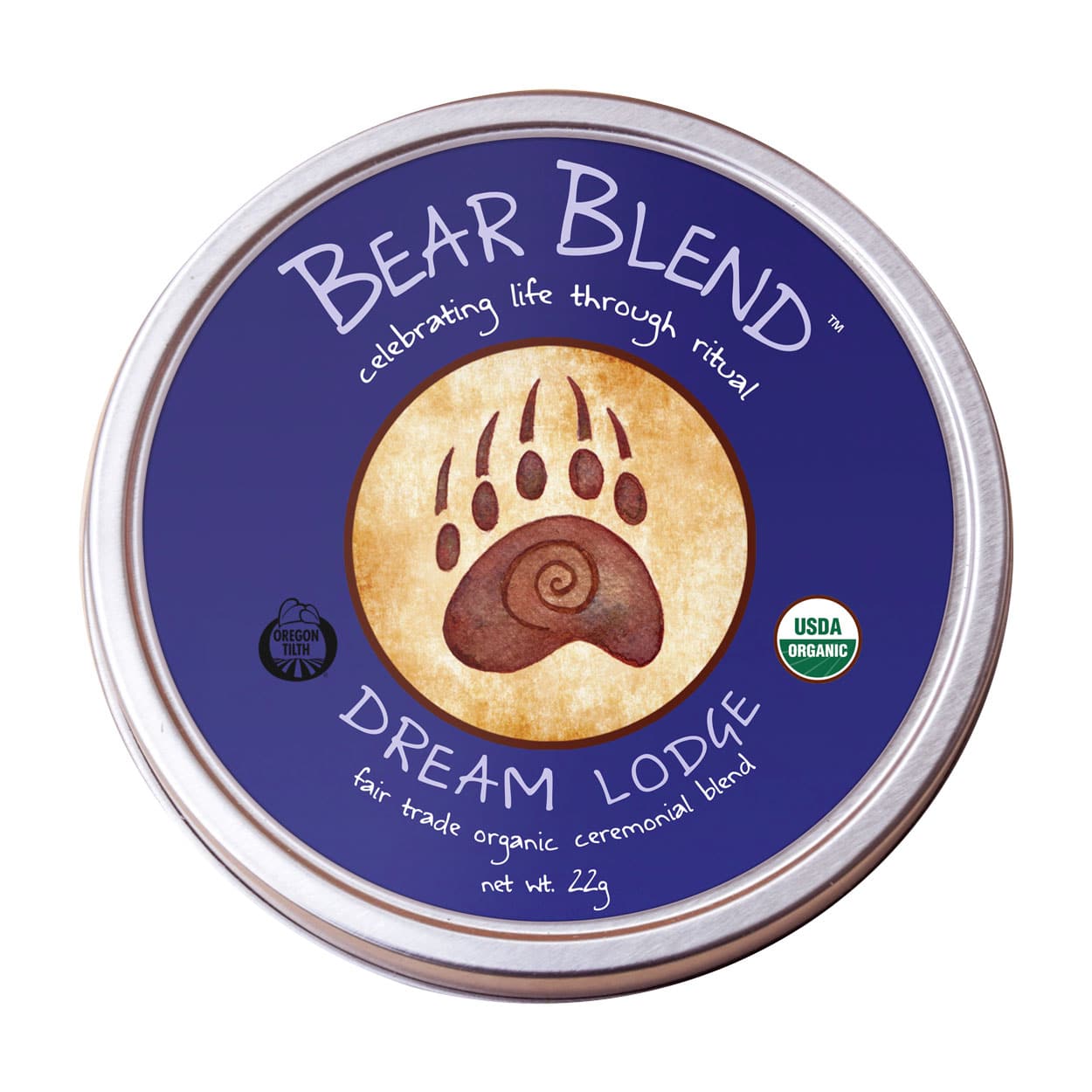 Powerfully relaxing with hops and valerian. It is body calming and dream enhancing with a strong effect.
Active Herbs: Valerian, Hops, Wormwood, Tarragon
A stimulating balance of flowers, herbs, and mint, Mintz offers a delicious flavor with a mild effect.
Active Herbs: Peppermint, Mugwort, Damiana, Lobelia 
The Amazon blend is activating and flavorful with a hint of clove. It inspires alert relaxation with a medium effect.
Active Herbs: Calamus, Passion Flower, Clove
Moon Lodge offers a gentle rose flavor with a touch of lavender. It has a medium grounding and balancing effect.
Active Herbs: Rose Petals, Motherwort, St. John's Wort, Holy Basil
It's One Of A Kind
Our blends offer unique combinations of herbs that are tough to find anywhere else—herbs like damiana, passionflower, motherwort, lobelia, calamus, hops and valerian, just to name a few.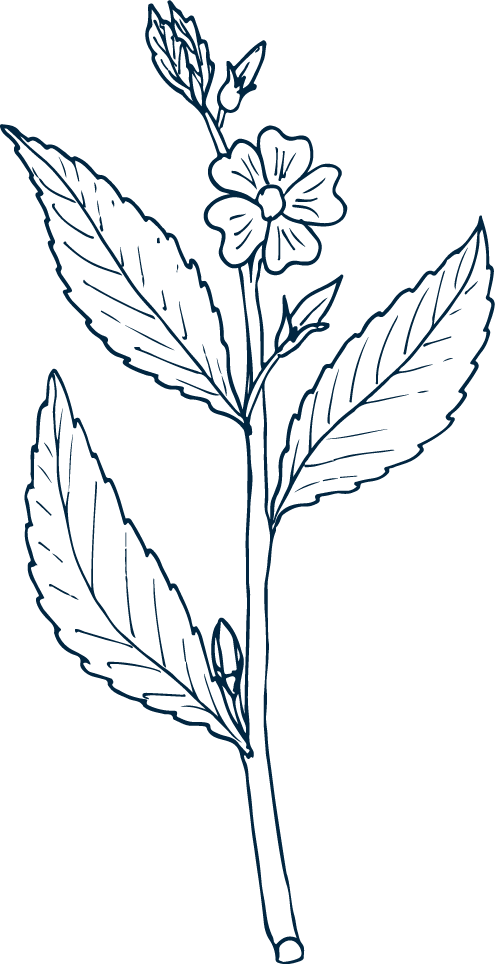 It's Certified Organic
If you enjoy high quality products made with integrity, you will love Bear Blend's certified organic ceremonial blends.  Each batch is handcrafted in our certified organic facility in California, where some of the best herb is grown.
It's Medicinal
Herbs have long been used as a medicine by indigenous peoples to treat physical ailments —and to just feel good.  Several of the herbs in our blends are known for their relaxing effects.
It's Recreational
People love using herbs to enhance the experience of other recreational herbs.  We're talking about delicious combinations you didn't even know were possible before.
The product is different from anything I've ever tried.  I've used the Dream Lodge blend, and it almost caresses you in calm. Not too overbearing and the smoothest stuff you can buy.  Beautiful job team bear blend.
The Herbs were light and fluffy…and the flavor brought me home 🙂  The sweetness of the lavender in Dream Lodge calms me right down.  Upon opening the tin my senses were filled with the wonderful aroma of the herbs. Would definitely recommend for an occasional indulgence, and especially for those trying to quit harmful habits.
Very aromatic and smooth tasting.  You can smell and taste the great quality of ingredients.  
This blend is great for relaxing and, well, sleeping. The primary herb is mullein with lavender, valerian, and mugwort being the main herbs that cause the sleepy, relaxed feeling. This is great as a tea an hour or so before you go to bed to help unwind and fall asleep faster. The smell coming off of this is great. It's very light but pleasant. After drinking and going to sleep I had vivid and lucid dreams. Overall very pleased with this blend and will buy again. Way better than chamomile or mint teas. This just has so many herbs in it, it doesn't compare. If you're on the fence about buying it I say go for it. You will be pleased.
I was looking for an alternative experience to quit some bad habits.  I found Bear Blend and was intrigued. I tried the Dream Lodge and Kin Nik Nik first and just fell in love. I had to come back and try more flavors.  Fabulous products.  I plan to be a regular customer.