YOU HAVE BEEN SELECTED TO
RECEIVE A FREE SAMPLE OF BEAR BLEND'S ORGANIC HERBS
IT'S ONE OF A KIND.
Our blends offer unique combinations of herbs you won't find anywhere else—herbs like damiana, passionflower, lobelia, calamus, hops, and valerian, just to name a few.
IT'S CERTIFIED ORGANIC.
If your customers are looking for high quality products made with integrity, they will love Bear Blend's certified organic ceremonial blends. Each batch is handcrafted in our certified organic facility in Oregon, where some of the best herb is grown.
IT'S MEDICINAL.
Herbs have long been used as a medicine by indigenous peoples to treat many physical and emotional ailments. Many of the herbs in our blends are known for their anti-anxiety effects.
IT'S RECREATIONAL.
Customers love using herbs to enhance the experience of cannabis or tobacco. With legalization happening we are already seeing more demand for supplemental products to cannabis, and Bear Blend is leading the way.
IT'S REVIVING ANCIENT TRADITION.
Bear Blend was founded with a mission to remind smokers of the world that smoking originated as a sacrament. As we take a moment to enjoy these herbs, let us remember to respect the ancient traditions of ceremony and ritual.
Different Herbs, Plants & Flowers
Each offers unique flavor and effects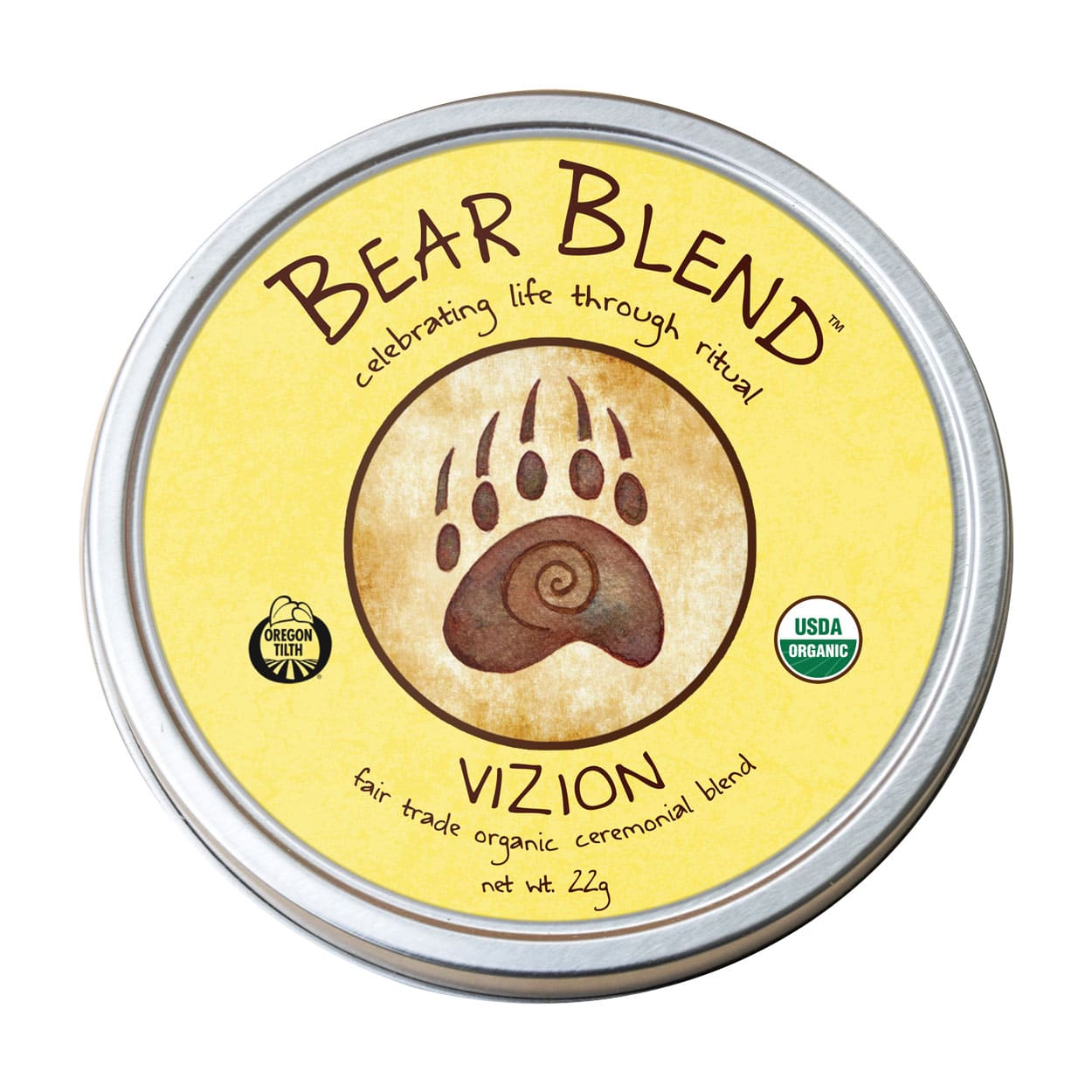 Energizing and activating, Vizion brings awareness and clarity with a medium effect.
Active Herbs: Mugwort, Yerba Mate, Ginkgo BIloba, Gotu Kola, Skullcap
Kin Nik Nik is an expansive and uplifting blend with lavender undertones. It is peaceful and cerebral with a medium effect.
Active Herbs: Mugwort, Damiana, Uva Ursi, Motherwort, Passion Flower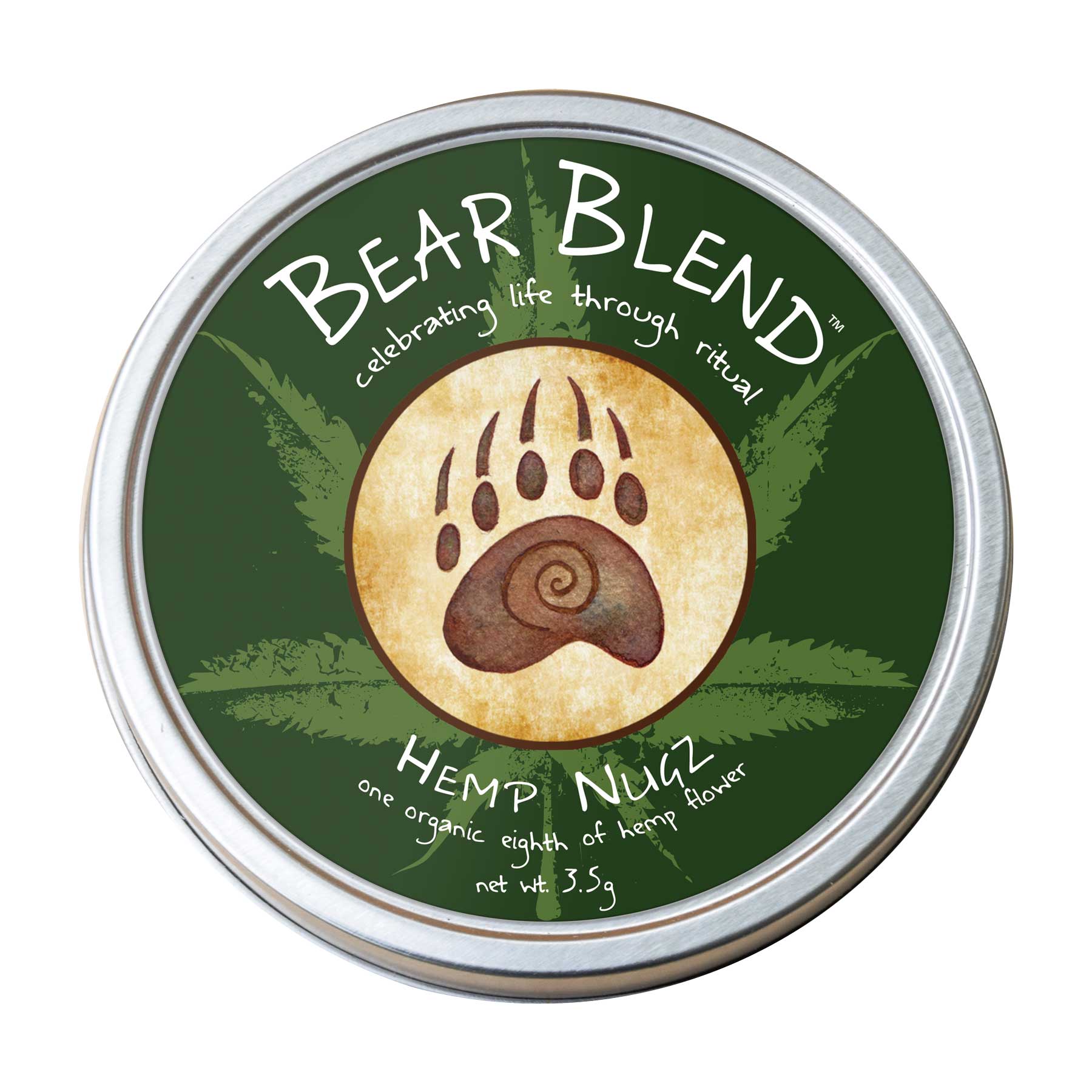 Our Abacus II Full Spectrum hemp flower is terpene rich with high CBD content. With 0.3% THC, these fragrant buds are covered in trichomes. The mix of purple, blue, and light green buds will leave you enjoying every bit.
Active Herbs: Hemp CBD Flower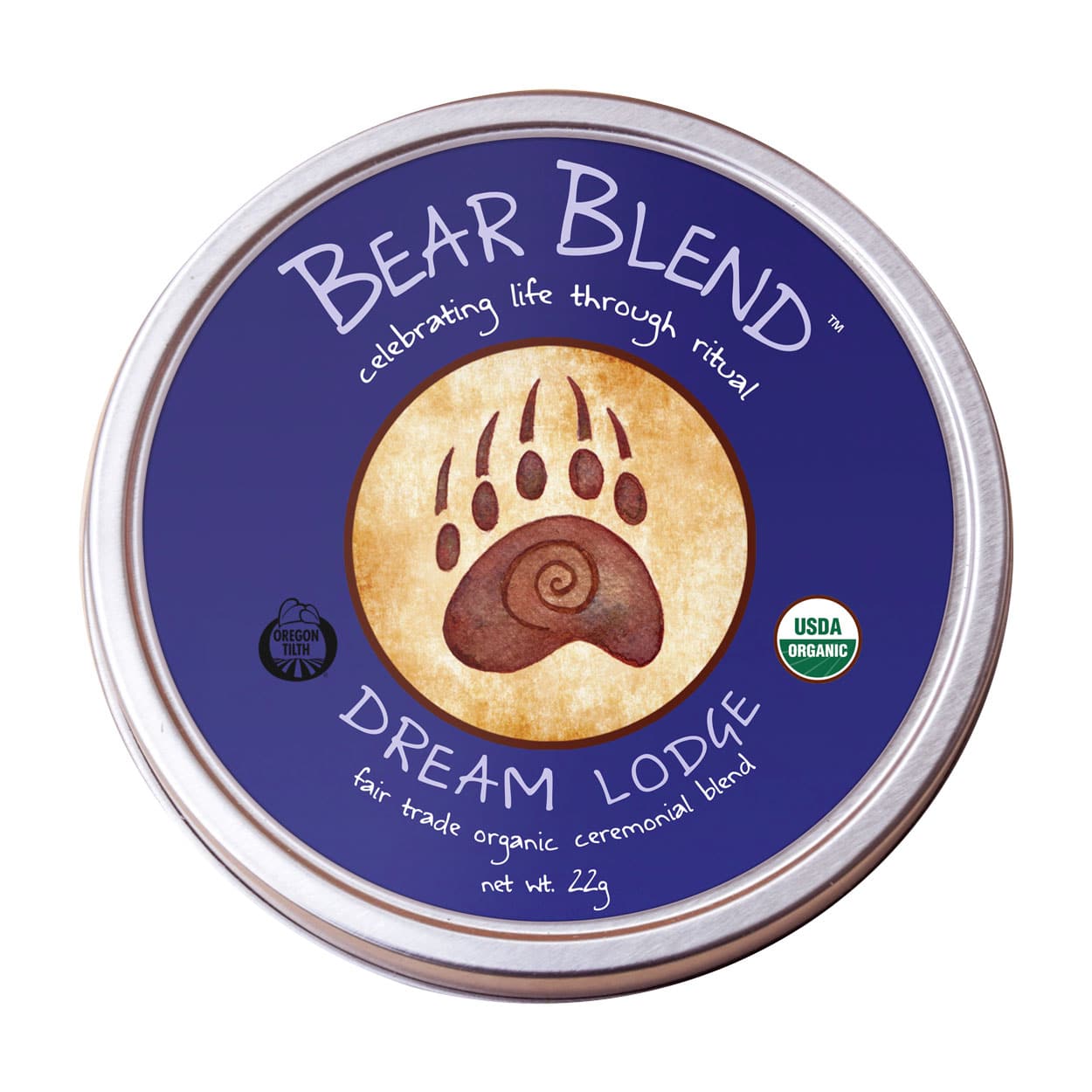 Powerfully relaxing with hops and valerian. It is body calming and dream enhancing with a strong effect.
Active Herbs: Mugwort, Valerian, Hops, Wormwood, Tarragon
A stimulating balance of flowers, herbs, and mint, Mintz offers a delicious flavor with a mild effect.
Active Herbs: Peppermint, Mugwort, Damiana, Lobelia 
The Amazon blend is activating and flavorful with a hint of clove. It inspires alert relaxation with a medium effect.
Active Herbs: Mugwort, Calamus, Passion Flower, Clove
What customers are saying about Bear Blend:
The product is different from anything I've ever smoked. I'm a heavy cannabis user, but unfortunately I had to quit. I've used the loose blend Dream Lodge product, and it almost caresses you in calm. Not too overbearing and the smoothest smoke you can buy. Beautiful job team Bear Blend.
The Herbs are light and fluffy…and the flavor brought me home 🙂 the sweetness of the lavender in Dream Lodge calms me right down. Upon opening the tin my senses were filled with the wonderful aroma of the herbs. Would definitely recommend for an occasional indulgence, and especially for those trying to quit harmful habits.
I add this to my bong.  I really love the taste and it helps conserve my cannabis.
The calming effect is immediate and powerful enough to knock out any anger or anxiety I may be feeling. The smoke itself is very smooth and not harsh at all. I can tell good quality herbs were used… Good stuff.
FILL OUT THIS FORM TO RECEIVE YOUR FREE SAMPLE.
Samples will be mailed out within 1-2 business days. You will receive an email confirmation once your sample has been sent. Samples are only available for businesses and not individuals. Includes Free Shipping.