The Mission
Bear Blend is a premier line of certified organic herbal blends that seeks to remind people of their connection to the Earth and the importance of ritual and ceremony.
The herbs in these blends grow everywhere, probably even in your backyard. Humans have always used them for healing and ceremony. Many of these ancient rituals have simply been forgotten. The language of herbs is disappearing along with the ancient rituals of indigenous cultures.
Please don't forget. These ceremonial blends are here to remind you.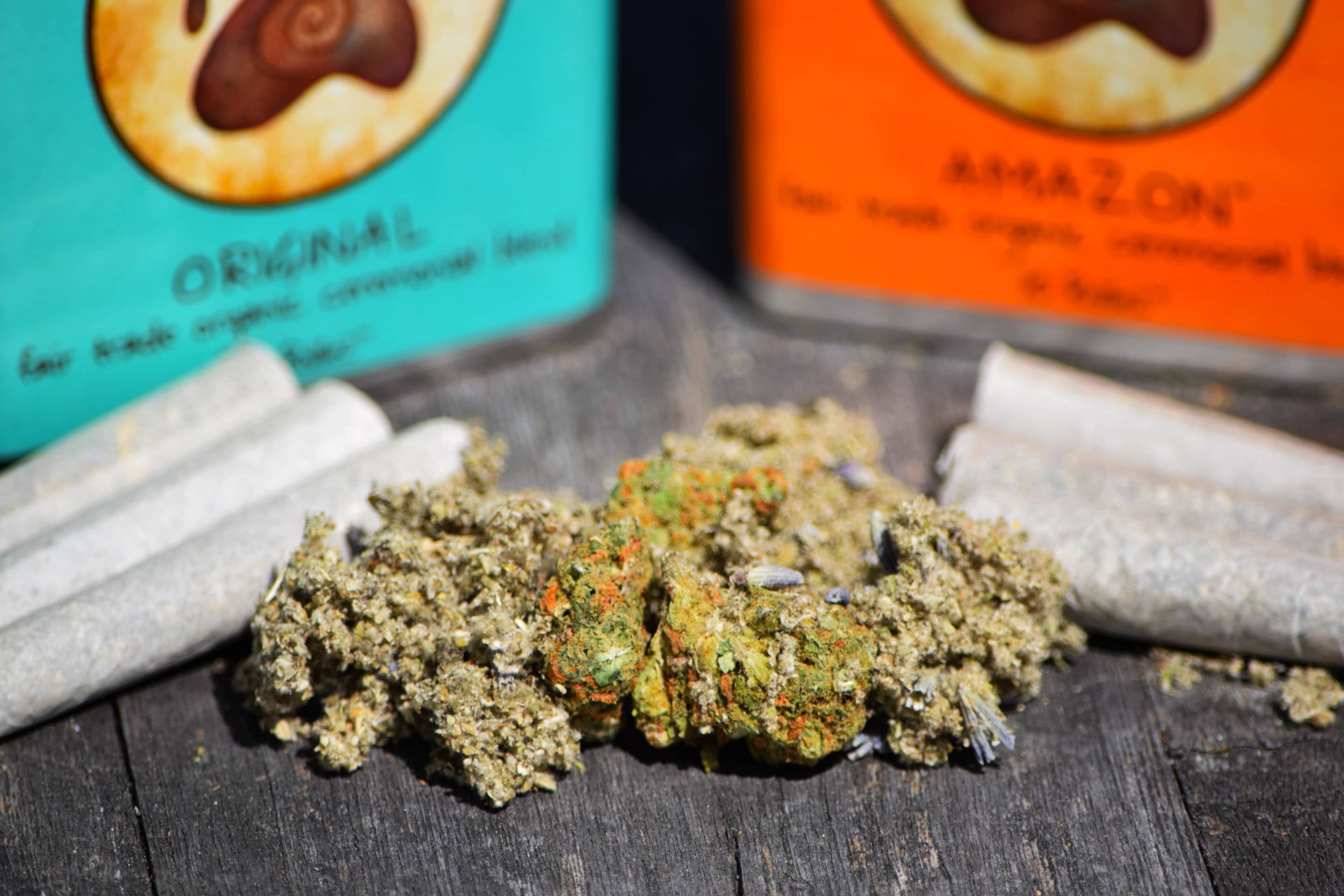 The Vision
Bear Blend strives to be an innovative brand based in quality, rooted in ancient tradition, and inspiring connection.  Looking to bring integrity to the smoking industry, they created a line of herbal blends to be enjoyed as a ceremony.  Years later, Bear Blend continues to pave the way for smokers seeking an alternative to cannabis and tobacco.
The Bear
Bears have been revered for centuries in indigenous cultures around the world. Bears represent wisdom, peaceful strength, and healing. Ancient peoples are said to have learned about the use of medicinal herbs by watching Bears heal themselves. In Native American folklore, Bears are highly respected as "the keeper of dreams" or "the keepers of the medicine." To us, the Bear is our guide and our totem.
Anthony Bear
Anthony Bear was given the name Singing Bear by his mother in a coming of age ceremony.  Now everyone just calls him Bear. For most of his life, he has walked a spiritual path of natural living, music and health.  He started working with herbs on his family's organic farm in 2001 in Southeastern Ohio and was heavily influenced by a thriving local community of herbalists.  Bear developed the blend for himself and used to share it with others while on tour with his band.  Inspired after being a part of an ayahuasca ceremony in Seattle in 2006, Anthony heard the calling to share these herbs with the world.
In his words, "These herbs are a gift from our Mother to all of humanity and they have a message for everyone. I am here to share their message with you."