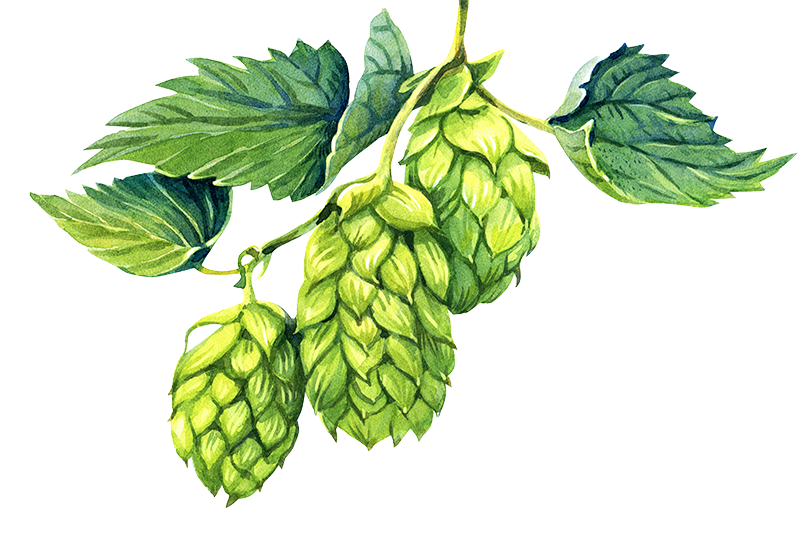 Hops
Hops are the flowers (also called seed cones or strobiles) of the hop plant Humulus lupulus. They are used primarily as a flavoring and stability agent in beer, to which they impart bitter, zesty, or citric flavours; though they are also used for various purposes in other beverages and herbal medicine. The hop plant is a vigorous, climbing, herbaceous perennial, usually trained to grow up strings in a field called a hopfield, hop garden (nomenclature in the South of England), or hop yard (in the West Country and U.S.) when grown commercially. Many different varieties of hops are grown by farmers around the world, with different types being used for particular styles of beer.
The first documented use of hops in beer is from the 9th century, though Hildegard of Bingen, 300 years later, is often cited as the earliest documented source. Before this period, brewers used gruit, composed of a wide variety of bitter herbs and flowers, including dandelion, burdock root, marigold, horehound (the old German name for horehound, Berghopfen, means "mountain hops"), ground ivy, and heather. Early documents include mention of a hop garden in the will of Charlemagne's father, Pepin III.
Other benefits and effects of Hops:
Help Get Rid Of Acne
Improve The Quality Of Your Sleep
Hops As An Aphrodisiac
Aids in Digestion
Help Prevent Cancer
Contain Antibacterial Properties
Can Help You Lose Weight
consult your physician before attempting to heal a serious condition, also if you are on medication such as antidepressants
In addition to our mixed blends, Bear Blend also features 100% Certified Organic Skullcaps as a smokable herbs. It's the perfect way to relax and enjoy the benefits of this soothing, healing plant. Pair with Cannabis or Tobacco, or just smoke it by itself!