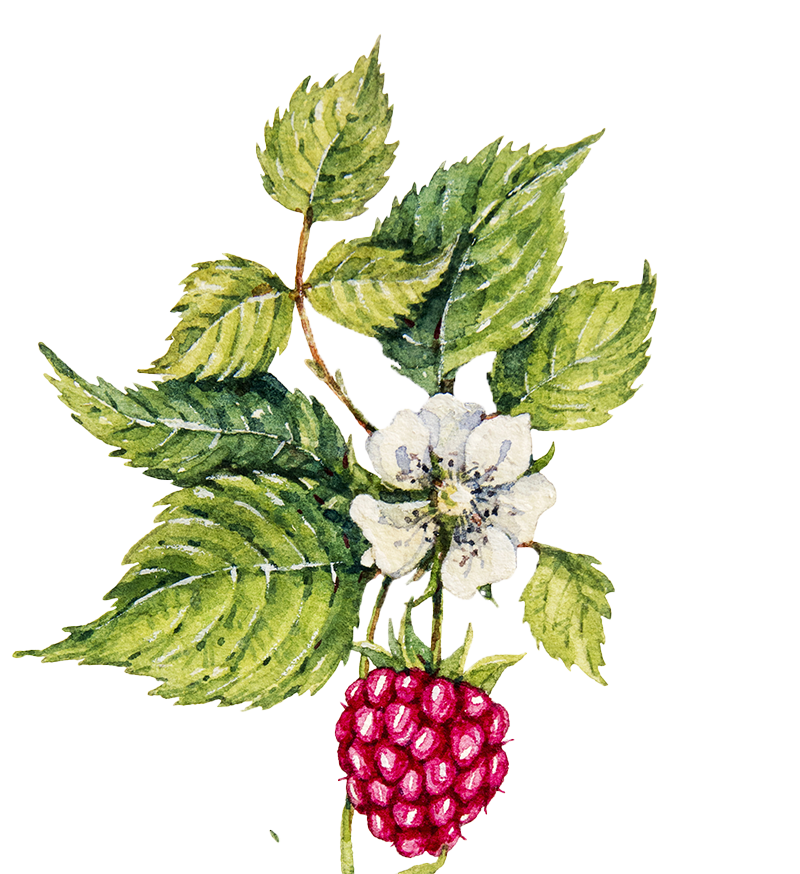 Red Raspberry Leaf
Historically, raspberry leaf herbal cigarettes were introduced by the Native American women who smoked them in ceremonies. In fact, there is a historical account that the first idea for cigarettes came from herbal cigarettes that were wrapped in red raspberry leaves. Raspberry leaves do not contain nicotine so it can be used as an alternative for those who want to stop smoking.
In addition, raspberry leaves contain a lot of medicinal compounds such as tannins, flavonoids, ellagic acid, vitamin A, C, potassium, calcium and phosphorus. Raspberry leaf is also useful to overcome various diseases such as diabetes, menstrual disorders, fertility disorders, diarrhea and others. Raspberry is often used as an ingredient in herbal tea but not many people know that it can be smoked.
Other benefits and effects of red raspberry leaf:
An alternative for those who want to stop smoking
Neutralize poison that had been caused by the nicotine content in tobacco
Lowers blood sugar levels
Reduce pain in childbirth
Increases the fertility for men and women
Tighten the skin
Sedative and muscle relaxant
consult your physician before attempting to heal a serious condition, also if you are on medication such as antidepressants
In addition to our mixed blends, Bear Blend also features 100% Certified Organic Skullcaps as a smokable herbs. It's the perfect way to relax and enjoy the benefits of this soothing, healing plant. Pair with Cannabis or Tobacco, or just smoke it by itself!
Product Containing Red Raspberry Leaf