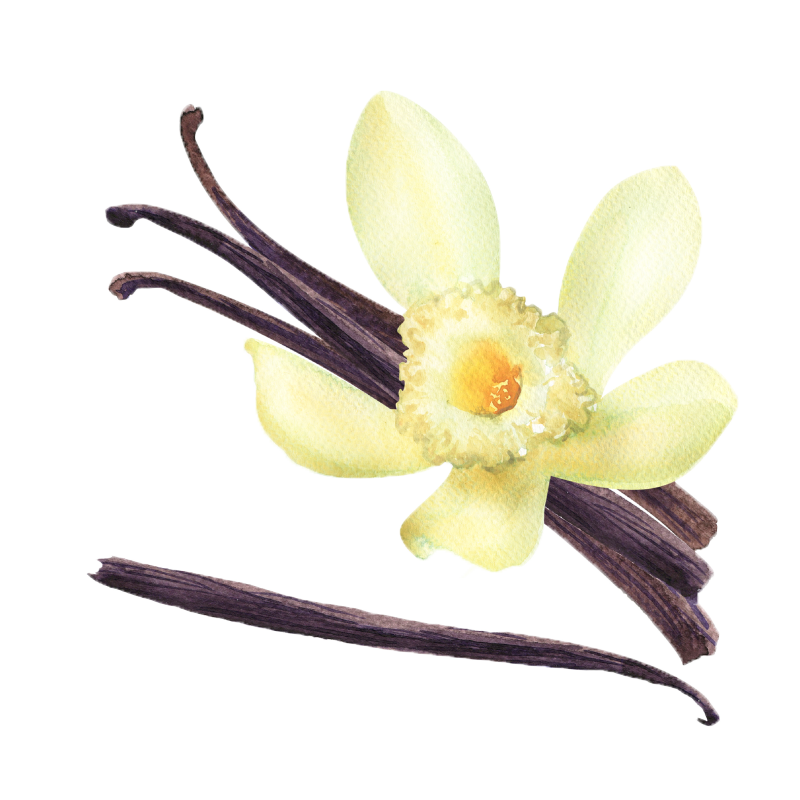 Vanilla Beans
According to popular belief, the Totonac people, who inhabit the east coast of Mexico in the present-day state of Veracruz, were the first to cultivate vanilla. According to Totonac mythology, the tropical orchid was born when Princess Xanat, forbidden by her father from marrying a mortal, fled to the forest with her lover. The lovers were captured and beheaded. Where their blood touched the ground, the vine of the tropical orchid grew. In the 15th century, Aztecs invading from the central highlands of Mexico conquered the Totonacs, and soon developed a taste for the vanilla pods. They named the fruit tlilxochitl, or "black flower", after the matured fruit, which shrivels and turns black shortly after it is picked. Subjugated by the Aztecs, the Totonacs paid tribute by sending vanilla fruit to the Aztec capital, Tenochtitlan.

Other benefits and effects of Vanilla Beans:
Red Raspberry Leaf
Heart Health
Healing Properties
Cancer Prevention
Reduces Inflammation
Hair Care
Prevents Acne
consult your physician before attempting to heal a serious condition, also if you are on medication such as antidepressants
In addition to our mixed blends, Bear Blend also features 100% Certified Organic Skullcaps as a smokable herbs. It's the perfect way to relax and enjoy the benefits of this soothing, healing plant. Pair with Cannabis or Tobacco, or just smoke it by itself!
Product Containing Vanilla Beans