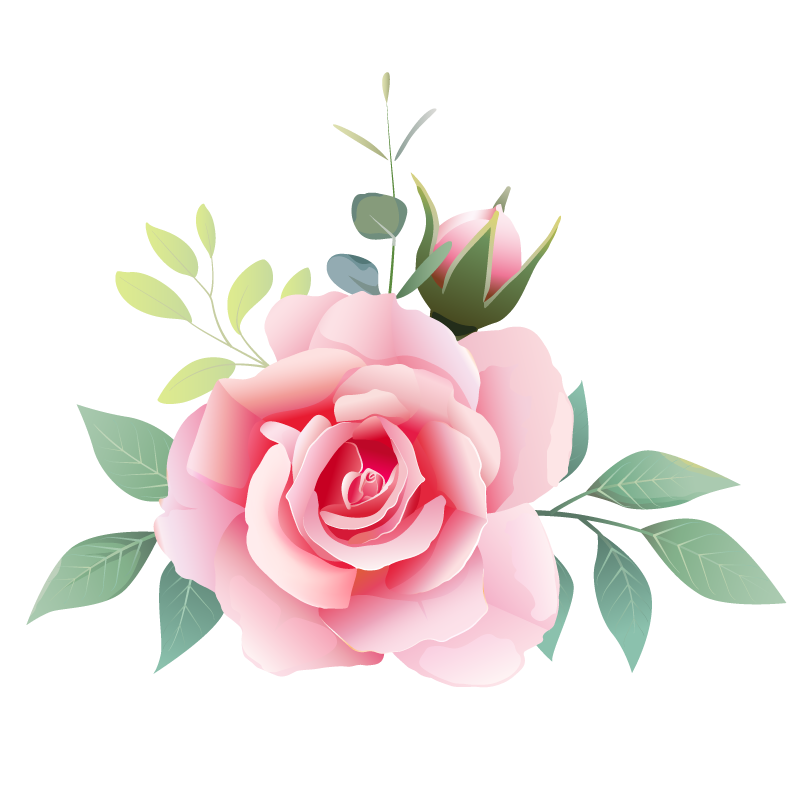 Rose Petals
A rose is a woody perennial flowering plant of the genus Rosa, in the family Rosaceae, or the flower it bears. There are over a hundred species and thousands of cultivars. They form a group of plants that can be erect shrubs, climbing or trailing with stems that are often armed with sharp prickles. Flowers vary in size and shape and are usually large and showy, in colours ranging from white through yellows and reds. Most species are native to Asia, with smaller numbers native to Europe, North America, and northwestern Africa. Species, cultivars and hybrids are all widely grown for their beauty and often are fragrant. Roses have acquired cultural significance in many societies. Rose plants range in size from compact, miniature roses, to climbers that can reach seven meters in height. Different species hybridize easily, and this has been used in the development of the wide range of garden roses.
The name rose comes from French, itself from Latin rosa, which was perhaps borrowed from Oscan, from Greek ρόδον rhódon (Aeolic βρόδον wródon), itself borrowed from Old Persian wrd- (wurdi), related to Avestan varəδa, Sogdian ward, Parthian wâr.
Other benefits and effects of Rose Petals:
Cleanse your skin
Rose Facial Toner
 Soothing Moisturizer
Fades Blemishes
Oil Control Action
Gently Exfoliates Skin
Relieves Skin Inflammation
consult your physician before attempting to heal a serious condition, also if you are on medication such as antidepressants
In addition to our mixed blends, Bear Blend also features 100% Certified Organic Skullcaps as a smokable herbs. It's the perfect way to relax and enjoy the benefits of this soothing, healing plant. Pair with Cannabis or Tobacco, or just smoke it by itself!
Product Containing Rose Petals